The Grand Tour
Clarkson, Hammond and May All Agree Who the Best Driver Is on The Grand Tour
James May catches an awful lot of flak for his driving style from his co-hosts Jeremy Clarkson and Richard Hammond. He has even earned the title of Captain Slow for his "Christian motoring" ways.
So you might imagine that, when asked who is the best driver of the three,  both Jeremy and Richard answered unanimously, "James." Actually, they both said "me" in unison first, but then conceded that it is James.
It seems exuberance and speed, despite being the hallmarks of Jeremy's (and sometimes Hammond's) driving, aren't so important when you just need to get somewhere in a safely. During the DriveTribe Live Q&A on February 8th, Jeremy answered that when they're done filming and they need to drive a distance to get somewhere James always drives, "Because he's steady and safe and he's actually quite relaxing."
James then explained that they prefer his driving because the other two are always "horrifically pissed." Indeed, throughout the many seasons of Top Gear we saw example after example of road rage from Clarkson and Hammond. From being stuck behind slow drivers or their old nemesis, the caravan, to being caught up in road work and hampered by the low speed limits in America, there's plenty of fire and rage all around.
Apparently, James used to do a lot of chauffeuring for the trio, a tradition that Hammond would like to bring back. It sounds like May would be more than happy to do that too.  James admitted he was always happy to drive because it meant he wasn't being driven around by the other two.
This seems like a fair pretty fair sentiment. Looking back at the season, and their experiences on Top Gear, you can't help but notice a few negative patterns with Hammond and Clarkson's driving. Richard, for example, has a terrible of habit of running into things. In the last season alone he smashed his Mazda MX-5 into a "priceless" statue in Morocco and crashed a Jaguar F-Pace into a quarry wall. Back on Top Gear, in series 20, he ran his Ferrari 458 Spider into a bollard while filming in Spain.
Meanwhile, Jeremy is infamous in his love of speed and POWER. During the finale of The Grand Tour, while competing against James in his Golf, he claimed "speed makes you cleverer." He was referring specifically to how much faster he was able to drive his VW, when he elaborated that if you get to where you're going quicker, you'll "meet more people and learn more stuff."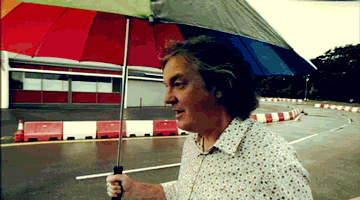 So there you have it. An age old question, put to rest. All three presenters finally agree on something. Mr. Slowly is the best driver of the three of them. It seems he who is last shall again be first.